ZIMBABWE – Freedom Day – 21st Nov 2017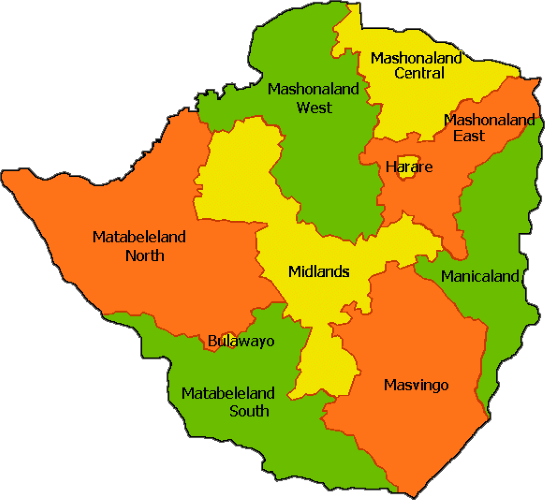 A few minutes ago Robert Gabriel Mugabe resigned as President of the Republic of Zimbabwe – absolutely fantastic news. Mugabe has been in power as President since Independence in 1980 – 37 long years ago. For the first few years he managed the country reasonably well but since 1990 he has been a terrible dictator. Many deaths are attributable to his actions particularly in Matabeleland. He bankrupted the country, looted its wealth for his and his crony's personal gain and caused many people of Zimbabwe unnecessary poverty, starvation and poor health.
Last month he sacked his deputy president, Emmerson Mnangagwa, with the aim of promoting his wife, Grace Mugabe, to that position in a crude attempt to create an unconstitutional, undemocratic 'Mugabe dynasty'. This action set in motion a trail of events culminating in the military putting Mugabe under house arrest on the 15th November and arresting many of his crooked allies. After refusing to resign for days, the Zimbabwe parliament agreed to start impeachment proceedings against Mugabe but this became unnecessary when he finally resigned at 13:53 on the 21st November 2017. A transcript of his resignation letter is here.
On Friday 24th November, Emmerson Mnangagwa will be sworn in as the new President of Zimbabwe. We wish him all the best to return the country to a democratic republic, to turn around the dreadful economic situation Zimbabwe's leaders have created over the past 30 years and to bring happiness and health to the good people of Zim . The international community – China / USA / EU / IMF / World Bank etc. must get behind Zimbabwe and support it back on to a path of prosperity.
We at Cayley Chemicals stand ready to resume business with this great nation.
Below is a brief history of the 8 days leading up to Robert Mugabi's resignation, produced by Africa CGTN
To replay the video, refresh the page (click F5)
Added 24th November @ 14:00 GMT
Summary of President Mnangagwa's inauguration speech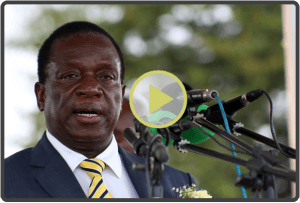 Click to hear President Mnangagwa's speach
Extracts below from Zimbabwe's 'The Herald'. See full article here

12:52 President Mnangagwa pays a tribute to outgoing president  R.G. Mugabe as a resolute leader who led the nation right from independence and says whatever his mistakes, these should not overshadow his immense contribution.

13:01 President Mnangagwa recognizes the presence of Africa's senior statesmen led by Dr Kenneth Kaunda, the founding President of Zambia. Dr Kaunda has since retired.

13:02 President Mnangagwa asserts that development will not be through speeches and as such he will hit the ground running.

He says although we cannot change the past, there is however a lot that can be done today although not forgetting the past. However bygones will be bygones as we embrace each other in order to rebuild Zimbabwe, a great country.

13:03 He says never again should Zimbabwe be placed in the conditions which have made the country unfavourable in some global sections.

13:04 President Mnangagwa says he has no doubt that the country will be built from the strong foundation built by R.G. Mugabe. He says the world should understand that the principle of repossessing our land is important.

13:06 He therefore challenges the land beneficiaries to utilize the land made available to them in order to defeat hunger.

He says Government will capacitate the Land Commission to deal with all outstanding land issues. He says former land owners will be compensated according to the laws of the country.

13:08 President Mnangagwa commits that the upcoming 2018 elections will be held as scheduled and democratically.

13:10 He says Zimbabwe subscribes to the principle that all people are equal in accordance with UN statutes.

He says his goal is to run an administration that recognizes the strength across the country's political divide.

13:12 He says the country's economic policies will be hinged on agriculture in a way that would be expected to enhance job creation.

He also says key principles will be pursued in order to attract foreign direct investment.

13:14 The economic policies to be pursued will incorporate elements of market economy.

The bottom line is an economy which is firm on its feet in order to achieve job creation and development.

The liquidity challenges prevailing in the country will be tackled head-on.

13:16 Acts of corruption must stop! – asserts President Mnangagwa.

Where these occur swift justice must follow. We have to aspire to be a clean nation.

To the civil servants President Mnangagwa says it must not be business as usual. Gone are the days of absenteeism.

13:18 A new culture must now inform our daily conduct.

13:21 Government will ensure relaxation of exports statutes.

He says Government will also ensure policies that encourage a new banking culture based on savings and confidence in the banking system.

13:22 Government will also ensure security and safety for all citizens.

13:23 He says SADC is home to Zimbabwe as we also acknowledge that we belong to the bigger house of the African Union.

13:24 He says Zimbabwe has managed to maintain good relations with the global family, but Government will immediately start on a journey to reengage with those who have punished us through sanctions.

13:26 In the global world, no nation can survive in isolation. Whatever differences that existed with those that imposed sanctions on Zimbabwe should pave the way for a new beginning.

But of course, our resources remain ours. We remain committed to honoring debts.

"All foreign investment will be safe in Zimbabwe," asserts President Mnangagwa.

He says Zimbabwe will contribute to the well being of the global political order through the United Nations. Zimbabwe will continue to contribute to the international peace and security within the framework of the UN.

13:30 President Mnangagwa promises that he will serve everyone and all who consider Zimbabwe their home and encourages all people to remain peaceful even as we move into the election period. The Voice of the people is the voice of God.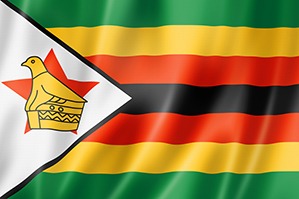 God Bless Zimbabwe
In the past, Cayley Chemicals has been a major supplier of Poly Aluminium Chloride (PAC) and Aluminium Sulphate  to Zimbabwe, keeping their water clean and disease minimised (see article here). To see our full range of regularly supplied chemical raw materials available to Zimbabwe and other countries, please click the 'Products' button below and scan through our products or search for a particular product.
Cayley Chemicals can supply a very broad range of products at very competitive prices to virtually anywhere in the world.  Get in touch with us now with your name, email address, product name, specification, quantity, destination and any special requirements and we will get back to you very quickly.