Export Documentation: Part 2 – C16 & Packing list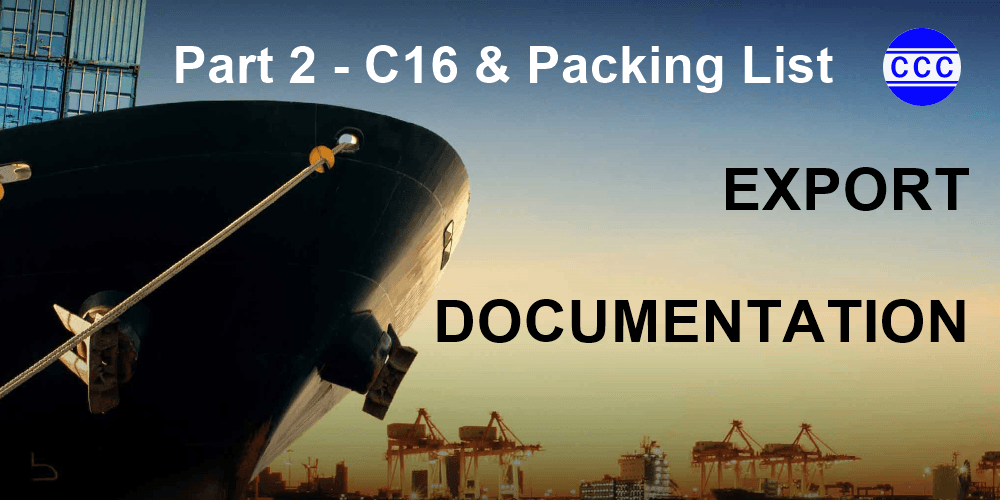 Export documentation is critical.  It needs to very accurate and comprehensive and to meet the full requirements of the importing country and for the next few months we will examine various documents. Last month in Part 1 we looked at the 'Invoice' and today we will look at documentation that is particular to Nigeria, namely the 'Combined Certificate of Value and Origin' otherwise known as the CCVO or C16. Additionally we will look at the 'Packing List'
Nigerian C16/CCVO
The 'Combined Certificate of Value and Origin' or CCVO or C16 is a document specific to Nigeria. It is a combined Invoice and Certificate of Origin and is needed by Nigerian Customs as one of the documents to clear the goods through that country's customs system. The figures contained within the CCVO must match exactly the Importers Import Licence (Form M) and the Form M must of course match the suppliers ProForma Invoice (PFI).
The C16 document should mention both the Form M application and the approved Form M number.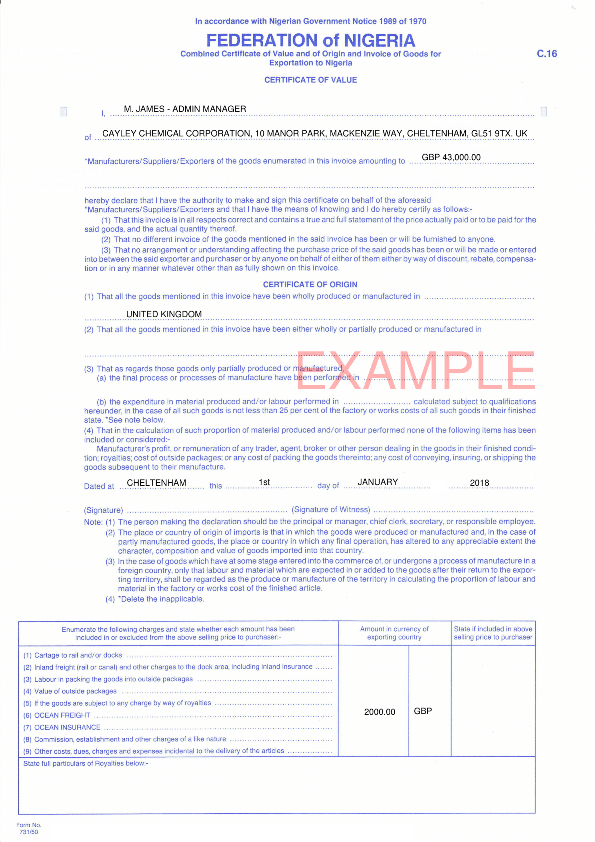 The CCVO must tie in with both the Invoice and Bill of Lading by showing the vessel name and the container number. As with all export documents there must no contradictory information. If the terms of trade are Letter of Credit (LC) then the description must match the LC exactly and the LC number should be quoted on the CCVO.
Packing List
All export docs require a packing list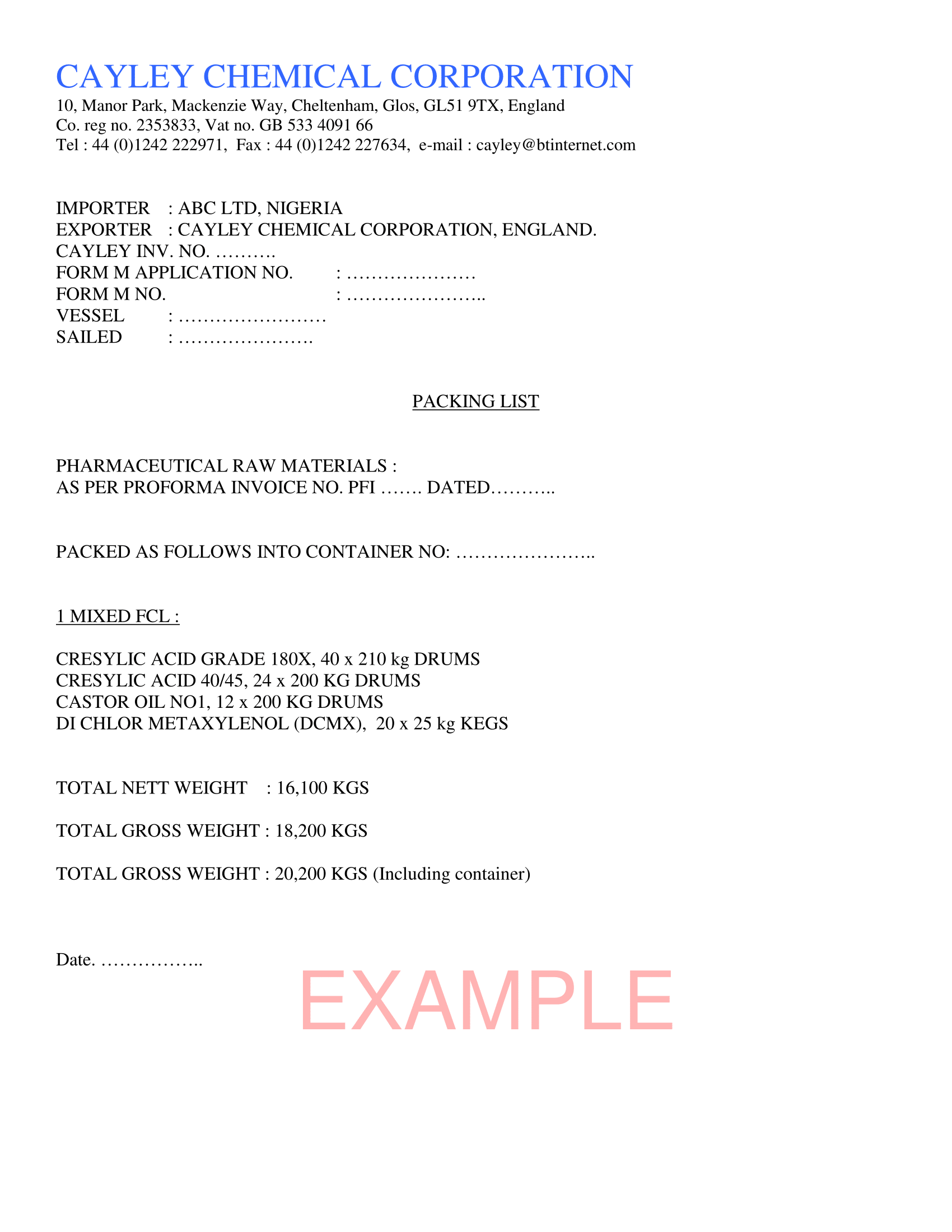 The 'Packing List' must show:
All the products and the packing on a net basis  i.e. chargeable and this must match the commercial Invoice.
The total net weight must be given
The Gross weight includes the packing and this must match the Bill of Lading (BL).
If the gross weight doesn't match then a gross weight that matches the BL must also be given – the difference is usually pallets but could be the weight of the container. An explanation of the difference in weight must be given.
++++++++++++++++++++++++++
To see our full range of regularly supplied chemical raw materials, please click the 'Products' button below and scan through our products or search for a particular product.
Cayley Chemicals can supply a very broad range of products at very competitive prices to virtually anywhere in the world.  Get in touch with us now with your name, email address, product name, specification, quantity, destination and any special requirements and we will get back to you very quickly.